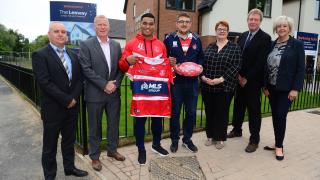 Hull Kingston Rovers star launches show homes
"We formally launched the Show Homes at our Leeway 2 development in June, with the help of Hull Kingston Rovers. Junior Vaivai from Hull KR attended the development on 9th June to officially open the show homes in Ings.  Compendium Living currently sponsors Hull KR's East Stand at KCOM Craven Park, as well as the turnstiles there.  This two-year deal makes Compendium Living...
Date: 29/06/2018
Continue reading..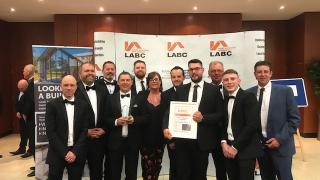 LABC Regional Award in Hull
Compendium Living and our construction partner Lovell were delighted to win a regional  Local Authority Building Control (LABC) Building Excellence Award in May. The Leeway (site 3b) in Ings, Hull won 'Best 20+ New Housing Development' at the South Yorkshire & Humberside regional awards.  This phase of the Ings regeneration project is a high-quality development in partnership with registered provider Together Housing Group and Hull City...
Date: 13/06/2018
Continue reading..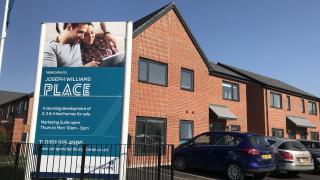 New development open in Liverpool
We were delighted to launch our latest development in Liverpool, Joseph Williams Place, last weekend. On Saturday 21st April, in glorious sunshine, we released the first homes for sale at this site.   We marked the occasion with the opening of temporary sales suite and  2-bedroom show home.  A permanent sales area with further show homes and full marketing suite will open later this year. The development is the latest...
Date: 24/04/2018
Continue reading..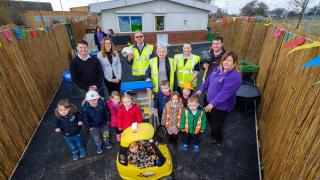 Work and Play at Hull Pre-school
In partnership with some of our sub-contractors in Hull, we recently improved a local pre-school's outdoor play-space free of charge.  To say thank you, the children presented us with a big box of builders' tea and biscuits! They also gave us a lovely folder of drawings about what they enjoy doing on their new outdoor play-space. Compendium Living is working on the regeneration of Ings, in east Hull,...
Date: 27/03/2018
Continue reading..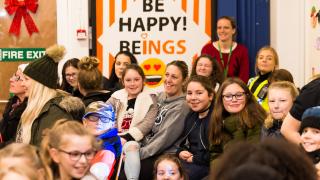 Celebrating Ings
Young people from Ings in Hull created a unique record of their year in a media project in 2017. To mark Hull's year as UK City of Culture 2017, Compendium Living and RSL Together Housing jointly funded a project giving local young people the chance to capture their own perspective on the city in this special year. Compendium Living funded photography and video equipment and training to...
Date: 26/01/2018
Continue reading..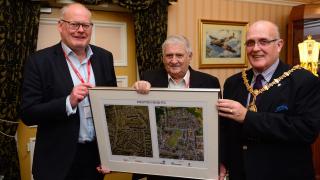 End of an Era at Weston Heights
On 4th December we formally marked the end of our regeneration of Weston Heights with a presentation event at Stoke Town Hall, hosted by The Lord Mayor.  We were joined by representatives from partners involved in the project, including the residents' association. Compendium Living formally presented Councillor Ross Irving, The Lord Mayor of Stoke on Trent, and Ernie Clarke, Chair of Coalville Residents' Association, with...
Date: 26/01/2018
Continue reading..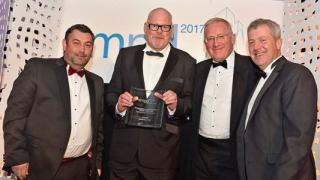 Castleward scoops another award
We are delighted that our Castleward project in Derby picked up yet another award in September. The £100 million regeneration scheme won Regeneration and Restoration Project of the Year at the 2017 East Midlands Property Awards. Our Managing Director, Dave Bullock (second from left), was there to receive the award.  He commented "This is wonderful news for everyone who has worked on Castleward and...
Date: 04/10/2017
Continue reading..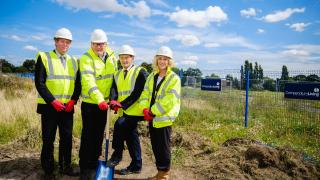 Work starts on next phase of Ings regeneration
Construction work has begun on the next phase of our major regeneration scheme in Hull.  In order to mark this milestone, local councillors and other dignitaries attended site in August to officially "break the ground". The Leeway 2 development will provide a total of 68 high quality new homes, ready to meet local housing demand.   The site includes 64 two, three and four bedroom homes for...
Date: 03/10/2017
Continue reading..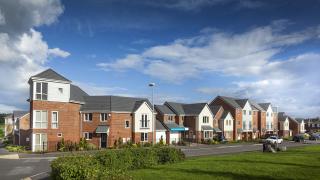 New Award for Weston Heights
We were delighted when our award-winning Weston Heights development won yet another award recently.  On this occasion it was a Local Authority Building Control (LABC) Building Excellence Award for the West Midlands region. Weston Heights, a development of 280 new homes with a new neighbourhood park and recreational spaces in Stoke-on-Trent, won the Best High Volume New Housing Development award.  The long-term regeneration...
Date: 20/07/2017
Continue reading..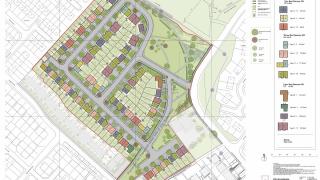 New homes for old school site in Belle Vale, Liverpool
We were delighted to recently receive planning permission for over 100 new homes for sale on the site of a former Liverpool primary school.  The Joseph Williams School in Belle Vale, which closed in 1997, was once attended by the young Paul McCartney. Work is already underway on part of the school site, where we have nearly completed 26 affordable homes for Riverside.   The remaining area...
Date: 05/05/2017 Tags: Belle Vale, Joseph Williams, Liverpool
Continue reading..