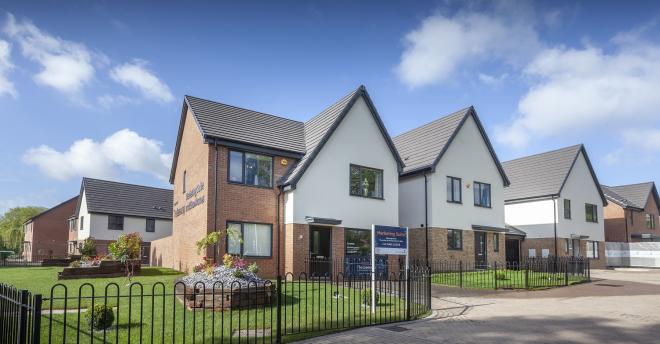 Compendium Living is the Lead Developer Partner for the regeneration of Ings, in east Hull. This is a strategic long-term partnership with Hull City Council, linking housing growth in the Ings area to the surrounding stronger housing markets.
The multi-phase project will provide over 700 attractive new homes in an area previously dominated by non-traditional Caspon system-built houses. We completed our first development in 2016, comprising 65 new homes for rent, shared ownership and outright sale.  Some of these homes were used to re-house residents from other parts of Ings which are awaiting redevelopment.  This was also the case on the award-winning second phase of development, 83 affordable homes for Together Housing, which was completed in March 2018.  Construction of a further phase of largely open market sale homes was completed in 2019, and another phase of 108 homes is just nearing completion.  Planning permission is in place for a further 125 homes, due to start in 2022.  At least a further three phases are planned in the coming 5-10 years.  Anyone interested in purchasing a home on any of the Ings developments should visit our New Homes website.
The Vision
Our shared vision with Hull City Council and Together Housing is to transform Ings.  The partnership aims to give it a very different character influenced by nearby Sutton Village and Garden Village. We will achieve this by providing a varied mix of attractive, modern and environmentally friendly homes and reshaping the streetscape. We want to create a more attractive, safe and popular place to live for everyone who makes their home here.  This includes improving links to surrounding facilities and services.
Compendium Living also contributes to Hull's wider economic growth strategy, by working to maximise the economic benefits of this project. We work with social monitoring consultants to monitor and improve the number of Hull-based subcontractors and suppliers we use.  We also work closely with Hull Training and other local employment services to recruit local people where possible.