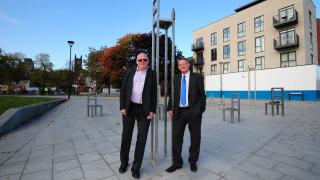 Public Art Unveiled on Castleward Project
Compendium Living are delighted to unveil the stainless steel chair sculptures that we commissioned for the new public square and boulevard that form part of our Castleward scheme in Derby. Produced for us by Derbyshire artists Sculpture Works, the eye-catching structures range in size from 500mm to 4m, and commemorate the trades and industries that historically operated in the Castleward area. ...
Date: 12/10/2015
Continue reading..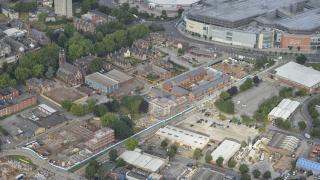 Healthy cities research project
We are delighted to be participating in a major research project led by the University of West England (UWE Bristol) in partnership with urban planning and research consultancy Daniel Black and Associates (db+a) and the University of Bath, with support from the University of Washington and United Nations University.  This consortium has been awarded substantial funding from The Wellcome Trust to look into the factors...
Date: 29/09/2015
Continue reading..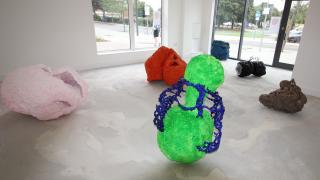 Sculptures display at Castleward, Derby
One of the retail spaces awaiting occupation along the boulevard at our Castleward development in Derby has been used to showcase artwork produced by a local university graduate. Since we began work on this major regeneration scheme in the city, Compendium Living have worked with local charitable arts organisation QUAD on several occasions to showcase arts-based projects in the city.  We recently teamed up with them...
Date: 15/09/2015
Continue reading..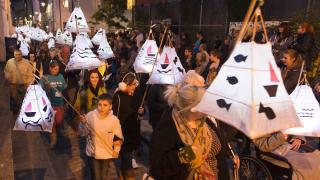 Lighting up the Freedom Festival in Hull
Compendium Living were delighted to be able to help a local youth arts group get involved in the Hull Freedom Festival programme this year, as part of our sponsorship of this annual event. We are working with Hull City Council to deliver a major regeneration project in Ings in east Hull, and were particularly keen for local people in the...
Date: 15/09/2015
Continue reading..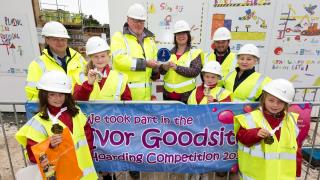 Ings 'Safety Super-Hero' artwork is a hit
Posters designed by two local primary schools to liven up the site hoarding on our development at Ings in Hull was a runner-up in the national Ivor Goodsite Hoarding Competition run by Considerate Constructors this summer. The artwork, drawn by pupils at Maybury and Bellfield Primary Schools, was on the theme of health and safety, and gave the children the opportunity...
Date: 15/09/2015
Continue reading..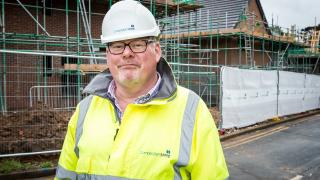 Work progressing well in Ings, Hull
Construction work is well underway on Phase 1 of our regeneration project with Hull City Council in Ings, Hull.  This first phase of development, named The Leeway, will see 65 brand new homes built on Perivale and Petersham Close . The overall Ings Regeneration project will provide a range of two, three and four-bedroom homes across several phases of development, transforming the area into a new suburban...
Date: 31/07/2015
Continue reading..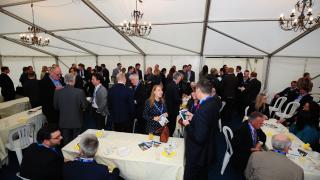 New public space unveiled at Castleward
Compendium Living achieved an important milestone this week, with the completion of the new public square on our Castleward development in Derby. We  marked the occasion with a VIP breakfast event held in partnership with Marketing Derby.  The event gave local business representatives a preview of the impressive new open space and also marked the first anniversary of the opening of our show homes last year....
Date: 30/07/2015
Continue reading..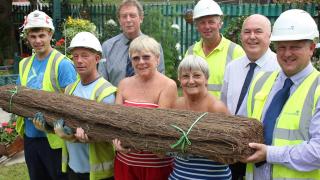 Helping the community in Ings
Compendium Living were happy to donate some brushwood fencing recently to the residents of Muswell Court in Ings, Hull, to help them enhance their community garden. Muswell Court is a council-owned block of flats for over 55s immediately opposite the first of our development sites that form part of the regeneration of Ings in Hull.  Volunteers from the block maintain a lovely community garden for...
Date: 06/07/2015
Continue reading..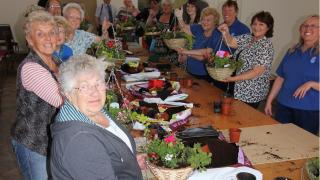 Ings in Bloom
Compendium Living were delighted to support Hull City Council's annual community 'Make your own hanging basket' sessions recently in Ings, the area of east Hull where we are the council's Lead Developer Partner.  As well as making a financial contribution, our Project Co-ordinator attended the event, to meet some of the residents who came along and help out with the...
Date: 23/06/2015
Continue reading..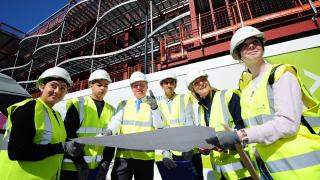 Castleward visit raises student awareness
Our Castleward project in Derby recently played host to 68 budding geography students.  The year 10 students from Derby Moor Community Sports College in Littleover, Derby, visited our major regeneration scheme in Derby as part of their GCSE studies.  The visit was designed to fit in with the students' geography GCSE module on sustainability in the city and maximising quality of life for the...
Date: 02/06/2015 Tags: Derby, students, sustainability
Continue reading..