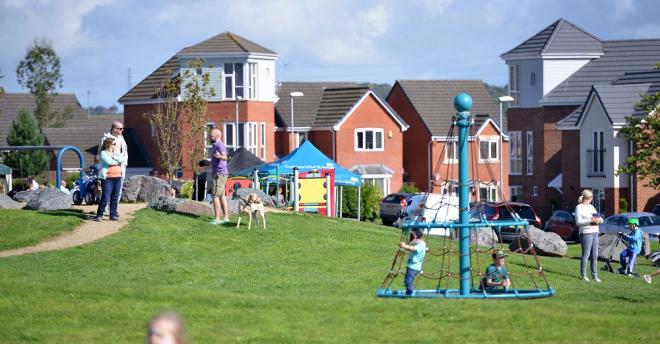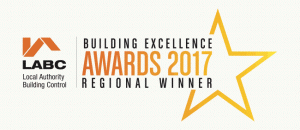 Completed in 2016, Weston Heights is our award-winning first regeneration project which has breathed new life into a once-ailing ex-mining estate in Stoke-on-Trent. Over nearly 10 years the project has seen the demolition of 257 obsolete homes.  These have been replaced with 280 new homes, in a broad range of housetypes and tenures. The new estate is entirely mixed (and pepper-potted) in tenure, with about 70% homes for open market sale, and 30% for affordable rent or low cost home ownership.
Weston Heights, formerly known as the Coalville estate, is in the Weston Coyney area of Stoke-on-Trent. Originally built in 1954 by the National Coal Board mining families, the NCB sold off their homes in the early 1980's.  Some existing residents were able to buy their homes, but many of the properties went to private landlords. When the non-traditional construction used in the building of the estate was found to be defective, they were deemed unmortgageable.
Although means-tested grants in the 1980s helped some residents to upgrade their homes, many properties remained unmortgageable and continued to appeal largely to private investors. Housing conditions deteriorated significantly over the 1980s & 1990s. This, plus the high proportion of poorly managed private rented homes, led the estate into serious decline and gave it a bad reputation within Stoke-on-Trent.  The situation was worsened by the loss of the mining industry, leading to increased unemployment on the estate.
After years of campaigning about the estate's poor housing, poor image and depressed housing market, Coalville Residents Association joined forces with Stoke-on-Trent City Council and registered social landlord Riverside, to form the Coalville Partnership and try to effect change in the area.
The welcome arrival of Housing Market Renewal funding created the opportunity to effect real change in the area.   The HMRI body Renew North Staffordshire appointed us to begin the estate's regeneration in 2006. We joined the Coalville Partnership and continue to work closely with its successor, the Weston Heights Management Group, today.
The vision was to transform the estate through radical remodelling, to complement surrounding neighbourhoods and countryside.  We wanted to turn it back into a place where its founding community are once again proud to live and where new families want to settle. Building work started in January 2007 and we have now revitalised the estate – work on the final phase finished in the summer of 2016, culminating with a celebration event on the new park on 11th September 2016.
Engagement with the community has been a cornerstone of this project. We consulted them extensively about the masterplan, through open exhibitions, drop-ins, newsletters and detailed home visits. The Residents' Association was an active member of the Partnership Board and continues to sit on the Weston Heights Management Group.  This has ensured that they are involved in all discussions and decisions about the project and the estate management. Compendium Living maintained a fully staffed on-site information centre during the first 5 years of the project.  This was the period of greatest upheaval, with demolition, re-housing and building taking place.  Through this base, our project staff were fully accessible to local people 5 days a week, during this time. We also worked closely with the Residents' Association to support a variety of community, educational and employment initiatives to maximise the value of our investment in the estate for local people.
At Weston Heights we also piloted a purchaser-led flexible tenure approach in partnership with housing association Riverside. We earmarked a number of plots for this flexible approach, enabling people to select a home and then choose the right financial and tenure package to suit their circumstances.  The Audit Commission highlighted this initiative as 'Positive practice' within their 2009 HMR Performance Review.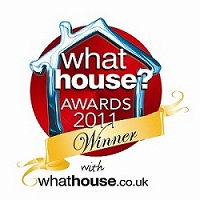 Most of the substandard housing has now gone.  We have replaced this with a range of well-designed, affordable (private and housing association) and desirable homes.  New, attractive recreational spaces have been provided. We have created a thriving housing market, with a sustainable ratio of homeownership to social housing. In the late 1990s, you could buy a house here for about £12,000; now the average price for a new home is over £150,000. The area has transformed from a run-down, stigmatised estate into  a popular community attracting new households to live alongside original residents in an excellent residential environment.
ST3 6PX