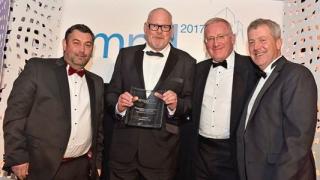 Castleward scoops another award
We are delighted that our Castleward project in Derby picked up yet another award in September. The £100 million regeneration scheme won Regeneration and Restoration Project of the Year at the 2017 East Midlands Property Awards. Our Managing Director, Dave Bullock (second from left), was there to receive the award.  He commented "This is wonderful news for everyone who has worked on Castleward and...
Date: 04/10/2017
Continue reading..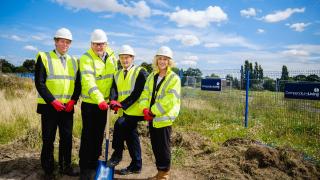 Work starts on next phase of Ings regeneration
Construction work has begun on the next phase of our major regeneration scheme in Hull.  In order to mark this milestone, local councillors and other dignitaries attended site in August to officially "break the ground". The Leeway 2 development will provide a total of 68 high quality new homes, ready to meet local housing demand.   The site includes 64 two, three and four bedroom homes for...
Date: 03/10/2017
Continue reading..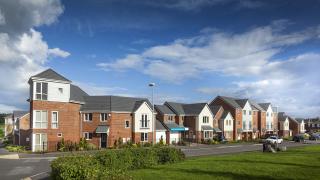 New Award for Weston Heights
We were delighted when our award-winning Weston Heights development won yet another award recently.  On this occasion it was a Local Authority Building Control (LABC) Building Excellence Award for the West Midlands region. Weston Heights, a development of 280 new homes with a new neighbourhood park and recreational spaces in Stoke-on-Trent, won the Best High Volume New Housing Development award.  The long-term regeneration...
Date: 20/07/2017
Continue reading..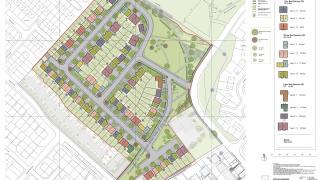 New homes for old school site in Belle Vale, Liverpool
We were delighted to recently receive planning permission for over 100 new homes for sale on the site of a former Liverpool primary school.  The Joseph Williams School in Belle Vale, which closed in 1997, was once attended by the young Paul McCartney. Work is already underway on part of the school site, where we have nearly completed 26 affordable homes for Riverside.   The remaining area...
Date: 05/05/2017 Tags: Belle Vale, Joseph Williams, Liverpool
Continue reading..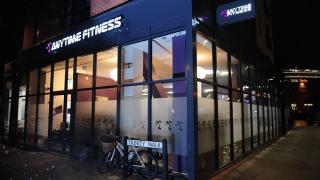 Anytime Fitness launches at Castleward, Derby
LEADING 24 hour gym provider, Anytime Fitness, has launched its new facility in our Castleward development in Derby. The launch event took place on 23 February and notable guests included the Mayor of Derby.  Guests were able to take a look around the new facilities, meet the Mayor and enjoy refreshments and entertainment. This is the first of the three larger commercial units to be...
Date: 15/03/2017
Continue reading..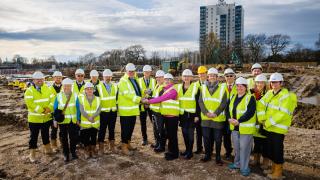 Celebrating affordable new homes in Hull
In February we celebrated the start of 83 new homes we are building for Together Housing Group in east Hull. Together Housing, Hull City Council, our main contractor Lovell and ourselves marked the early progress of the site with a turf-cutting event.  The site is off Surbiton Close in Ings, and is part of the large-scale ongoing regeneration of the area.  The 83...
Date: 15/03/2017
Continue reading..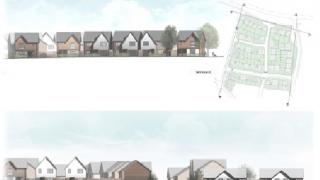 More Open Market Homes for East Hull
Compendium Living are delighted to have obtained planning permission recently for more homes for sale in east Hull.  This follows the success of The Leeway, which was our first development for sale in Ings, east Hull. We are currently on site there building 83 affordable homes for registered provider Together Housing.  Our new sales site will comprise 64 two-, three- and four-bedroom houses, along with four affordable bungalows.  Both...
Date: 31/01/2017
Continue reading..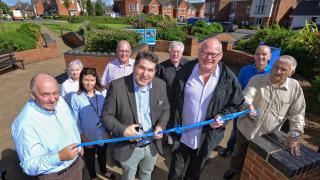 Celebrating Success at Weston Heights
On 11th September 2016 we celebrated the successful completion of our flagship regeneration scheme, Weston Heights. Previously known as Coalville, Weston Heights is a large regeneration project which has comprehensively transformed a former mining estate in Stoke-on-Trent.  For almost a decade, Compendium Living has worked with partners Riverside, Stoke-on-Trent City Council and Coalville Residents' Association to revitalise the community. The partnership, with funding from the government's HMRI programme, has...
Date: 22/09/2016 Tags: regeneration, Weston Heights
Continue reading..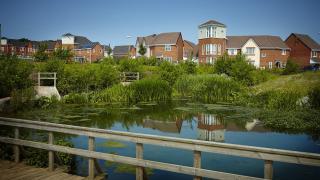 Weston Heights Transformed
We are celebrating the successful completion of our award-winning regeneration scheme at Weston Heights, Stoke-on-Trent. Over 10 years in the making, this was our first project, started just after Compendium Living was established in 2005.  It has revitalised a once-failing ex-mining estate, into a desirable mixed-tenure community, with new households living alongside original estate residents. Renamed Weston Heights to symbolise a new start, the estate has...
Date: 01/09/2016 Tags: regeneration, Weston Heights
Continue reading..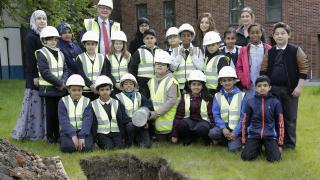 Children bury time capsule at Castleward
Children from a local school have buried a time capsule of drawings at our Castleward development in Derby. We invited children from nearby St James and Rosehill Federation School to draw pictures of how they think Castleward might look in 50 years' time.  They then helped to bury the time capsule containing their drawings in the development's new public space, Liversage Square. They also tried out the new...
Date: 19/07/2016 Tags: Castleward, Derby, school
Continue reading..