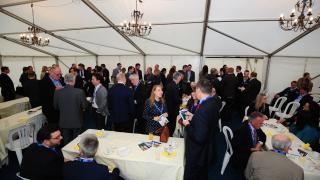 New public space unveiled at Castleward
Compendium Living achieved an important milestone this week, with the completion of the new public square on our Castleward development in Derby. We  marked the occasion with a VIP breakfast event held in partnership with Marketing Derby.  The event gave local business representatives a preview of the impressive new open space and also marked the first anniversary of the opening of our show homes last year....
Date: 30/07/2015
Continue reading..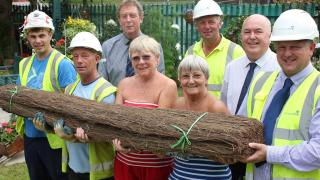 Helping the community in Ings
Compendium Living were happy to donate some brushwood fencing recently to the residents of Muswell Court in Ings, Hull, to help them enhance their community garden. Muswell Court is a council-owned block of flats for over 55s immediately opposite the first of our development sites that form part of the regeneration of Ings in Hull.  Volunteers from the block maintain a lovely community garden for...
Date: 06/07/2015
Continue reading..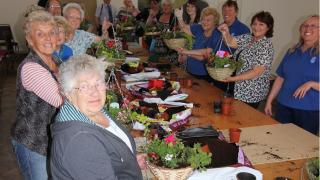 Ings in Bloom
Compendium Living were delighted to support Hull City Council's annual community 'Make your own hanging basket' sessions recently in Ings, the area of east Hull where we are the council's Lead Developer Partner.  As well as making a financial contribution, our Project Co-ordinator attended the event, to meet some of the residents who came along and help out with the...
Date: 23/06/2015
Continue reading..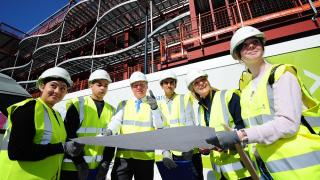 Castleward visit raises student awareness
Our Castleward project in Derby recently played host to 68 budding geography students.  The year 10 students from Derby Moor Community Sports College in Littleover, Derby, visited our major regeneration scheme in Derby as part of their GCSE studies.  The visit was designed to fit in with the students' geography GCSE module on sustainability in the city and maximising quality of life for the...
Date: 02/06/2015 Tags: Derby, students, sustainability
Continue reading..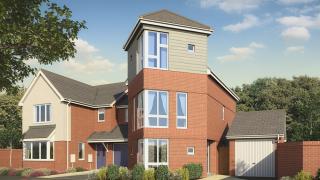 New Show Homes in Stoke-on-Trent
The much-anticipated new show homes on the final phase of our hugely successful Weston Heights development in Stoke-on-Trent opened their doors in March. The launch of the three new show homes marks a milestone for this fourth - and last - phase of development at Weston Heights, which was our award-winning first major regeneration project, and as such holds a...
Date: 28/04/2015
Continue reading..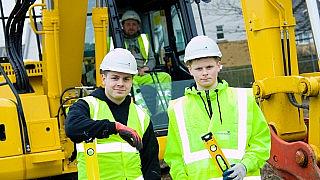 New Apprentices Start Careers in Hull
We are pleased to have appointed our first two apprentices as part of the Ings Regeneration project in Hull. Ryan Cook, 22, and Harry Hudson, 17, both live in the local area and have been recruited as construction apprentices for this major regeneration scheme.  Compendium Living has worked with the Council's training provider, Hull Training, to provide the two-year Modern...
Date: 13/03/2015 Tags: apprentices, hull
Continue reading..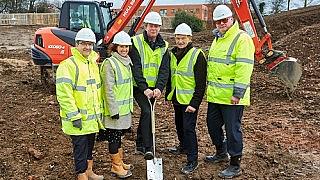 Work Begins in Hull
Compendium Living has begun work as the Lead Developer Partner for Hull City Council, on the regeneration of the Ings area of Hull. We were delighted to be celebrating the start on site of the first development of this project in Hull on 29th January, along with our partners Hull City Council and Chevin Housing Association. The first development, on...
Date: 09/02/2015
Continue reading..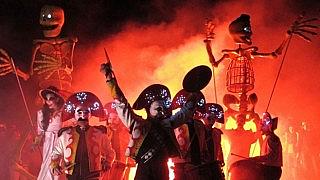 Compendium Sponsors Freedom Festival
For the second year running, Compendium Living is one of the sponsors of the Freedom Festival in Hull, taking place on 5th-7th September 2014. This annual arts and music event celebrates Hull's links with the abolition of slavery in the British Empire, through the pioneering work of Hull-born MP William Wilberforce. This year the event will also celebrate the life...
Date: 23/07/2014
Continue reading..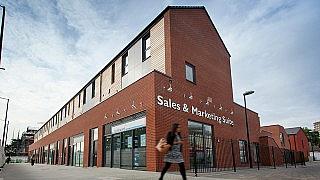 Castleward Show Home Opening Soon!
Our Marketing Suite and Show Home at the Castleward regeneration project in Derby will open on the weekend of 19th and 20th July. We have already taken 13 reservations off-plan on this scheme, and expect that the opening of the Show Homes will only increase sales on this popular urban city-living development.
Date: 07/07/2014
Continue reading..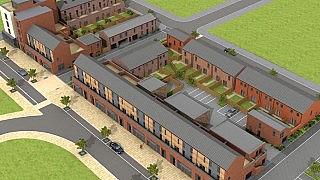 Off-plan sales success in Derby
Phase 1 of our Castleward development in Derby city centre is now well underway, and the new Show Home and Marketing Suite are due to open in June. However, despite none of the homes being completed yet, interest in the scheme has been high and we have already taken 11 sales reservations off-plan.
Date: 12/05/2014
Continue reading..